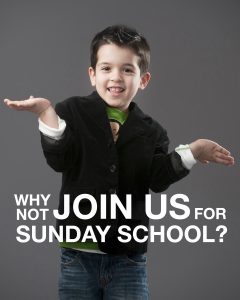 Children are a very important part of our congregation here at West Island. We feel strongly that they are not only the church of tomorrow, they are the church of today!
With all of the influences that our society places on children it is vital that we instill into young lives Christian values and principles. To facilitate this we have an age-graded Sunday School that meets during the Sunday morning Worship Service. Dedicated and caring teachers share the Scriptures in age appropriate ways helping your child to understand Christian faith.
Looking for a Sunday School for your child – come check it out, Sunday mornings at 10:30 AM.